Domain Name Map of the World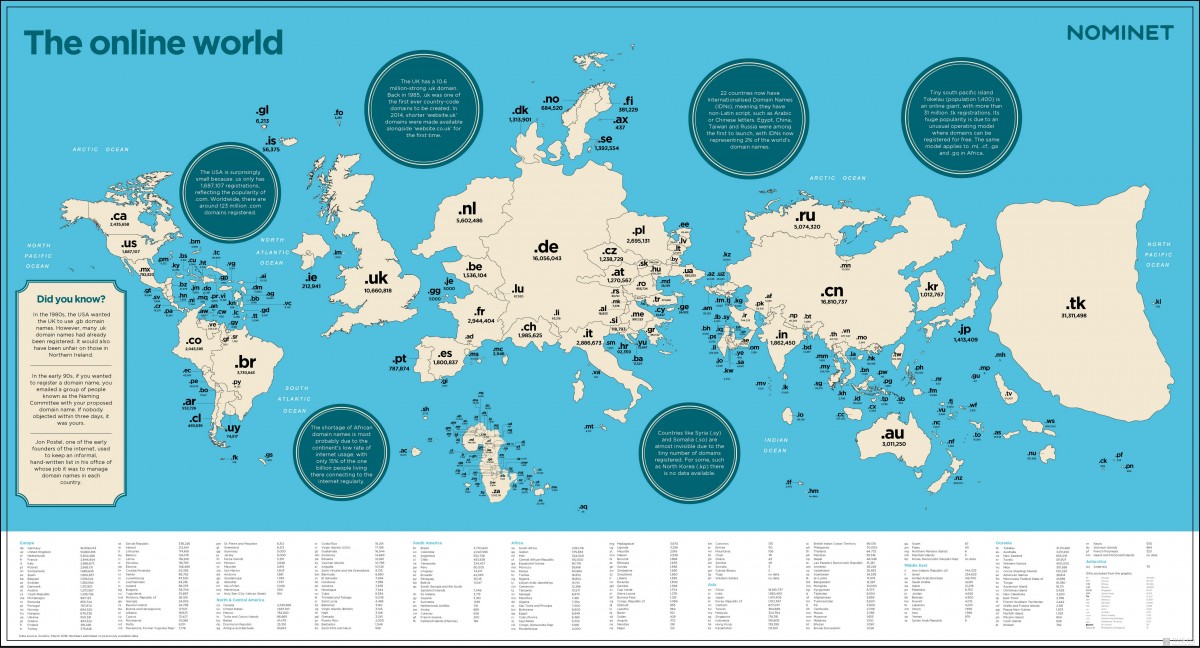 Last updated: 3.33pm, Thursday 7th September 2017 by Paul Egan
How large would countries look if they were mapped according to the number of country code domain names registered?
Well, this map from Nominet shows how. In this online world, key international players such as the US appear relatively small, while the tiny Pacific island of Tokelau (.tk) appears massive, racking up an impressive 31,311,498 country code domain names. Nominet states that though Tokelau only has a population of 1400, the country has more than 31 million .tk URLs. They say this is because domain names can be registered easily and for free in that country.

The UK, with 10,660,818, is the fourth-largest country in this alternative world after Tokelau, China, and Germany.

And yes - we have http://www.digitaldexterity.tk !